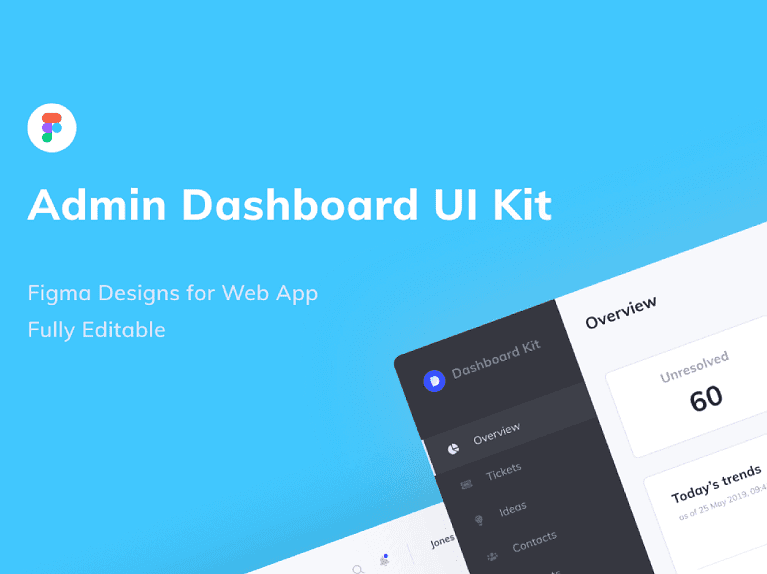 This Admin Dashboard UI Kit was meticulously crafted for Figma, and is great for SaaS web apps or dashboards. Unleash the power of seamless project management and data visualization with this meticulously curated kit.
With a thoughtfully organized array of components, widgets, and icons, this kit empowers both seasoned developers and design novices to construct elegant, user-centric admin dashboards in record time. Each element is a testament to the harmonious convergence of form and function, ensuring a delightful user experience.
This is a free UI kit that you can use in your projects or for inspiration!