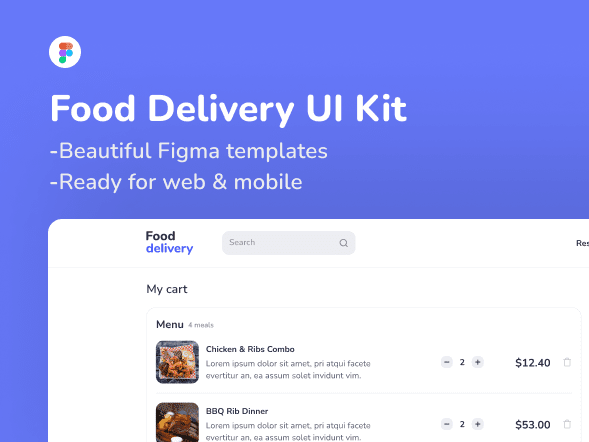 Are you a designer or a business owner looking to kickstart your delivery service?
These design assets are ideal for a food delivery app for a restaurant or grocery store.
If that sounds like you, then Figma food delivery app UI could be just the thing. This is a very high quality free resource, with sleek design and a user-friendly interface (why can't all delivery apps be this user-friendly?).
This is a very timely free UI resource for many businesses out there, so a big thanks for this excellent contribution.