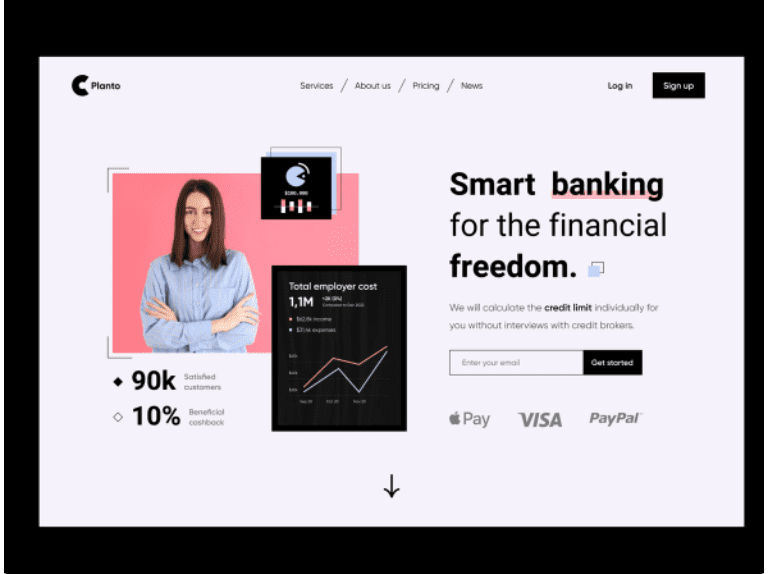 Looking for a Planto Home Page design? Here's a beautiful home page design available in the market for FREE!
This is a financial home page design that would surely fit to any users.
In this design shows the financial trends and what will be relevant in the financial industry.
The overall design is very nice. The color scheme is perfect.
A big thanks to the creator, Taras Migulko, for sharing this wonderful design.